Elart Swiss Gallery, in partnership with the Beau Rivage Palace, is pleased to announce the exhibition of Fernando Botero's Dancers. Presented to the public in the exceptional setting of the Beau Rivage Palace in Lausanne, the monumental work of approximately two by three metres is a bronze by the Colombian artist Fernando Botero, renowned for his monumental, round and voluptuous figures.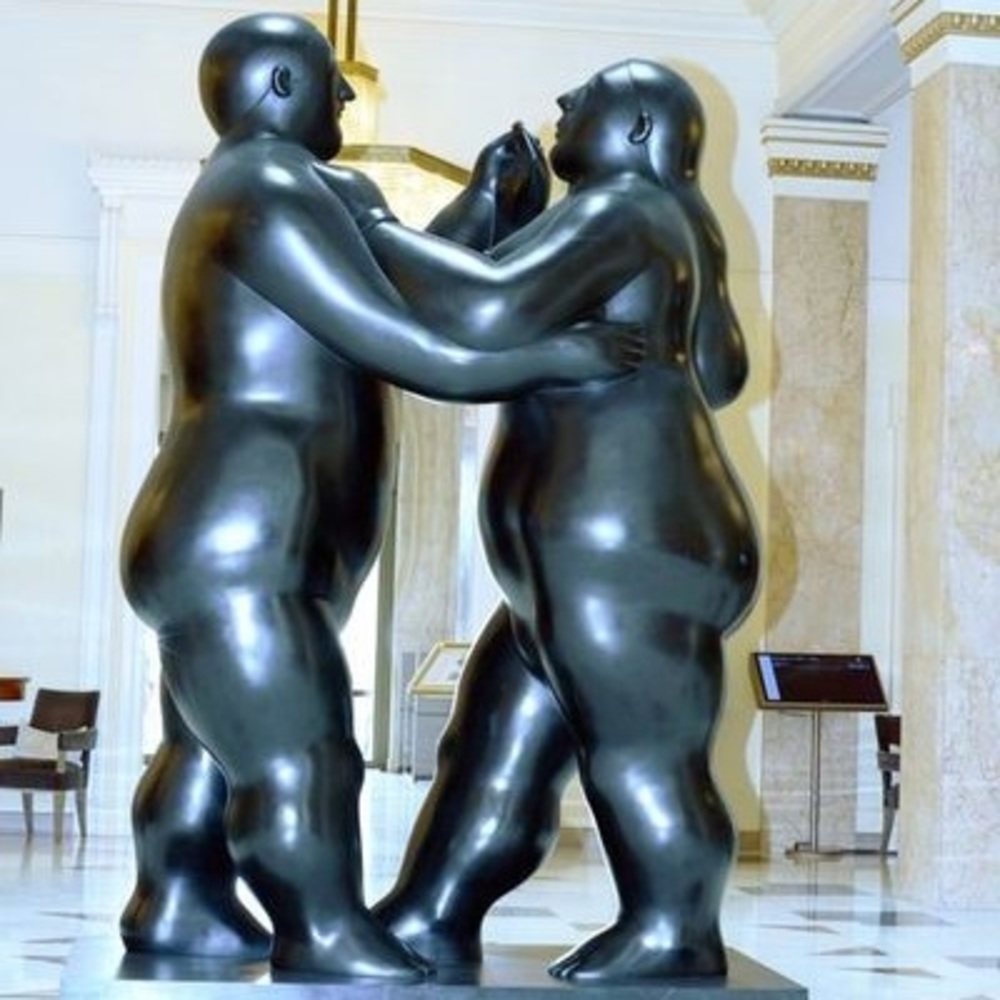 Created by Colombian artist Fernando Botero, the work weighs more than a ton and represents two dancers, face to face, forming a voluptuous duo. The massive dimension of the work surprisingly contrasts with the harmony, energy, lightness and fluidity emanating from the dance steps of this exceptional duo. It is as if we were transported into a Milonga, in front of a graceful couple of two Argentine tango dancers. We almost have the impression that the couple will drag us into a whirlwind of happiness, joy and intoxication for an exotic journey that will last all through the night. Even if the joyful dancers seem to be soaring towards another continent, the imposing sculpture remains well-anchored on the spot. A paradox and an astonishing feat that Botero was able to exploit to perfection.
This work reflects the artist's journey, who never stopped trying to make voluptuous forms tangible so that the public can perceive and appreciate « a poetic alternative to reality ». The sculpture is a perfect continuation of Fernando Botero's long line of works, which always strives to reflect the history of European art, particularly Italian, Spanish and French art, while also focusing on Latin American traditions and society. Every time one is lucky enough to be in the presence of a Botero piece, it is an opportunity to explore the century-old traditions of a continent. While this sculpture, valued at 2 million Swiss francs, looks imposing, Botero reminds us that it should « make you want to touch it ».
« The sculpture should make you want to touch it because, in this moment, you reproduce the sculptor's gesture… it was all done by caressing the form… all this is sensual ».

Fernando Botero