The Elart Swiss gallery in Lausanne is pleased to present, in collaboration with Simon Studer Art, a selection of works by French photographer JR, mainly from the New-York City Ballet Art Series.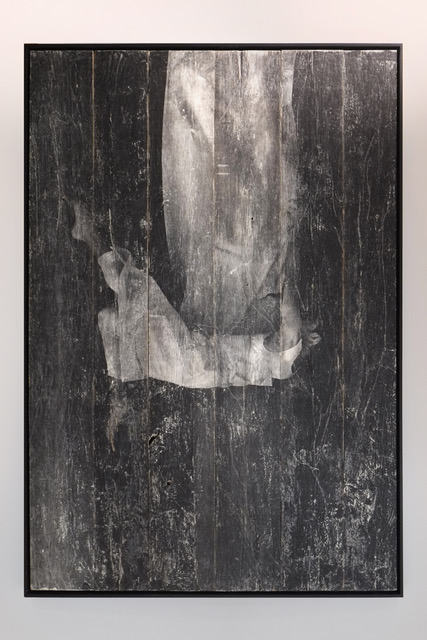 The New York City Ballet Art Series project, which includes most of the works presented in the exhibition at the Beau-Rivage Palace in Lausanne, began in winter 2014. The artist was invited to create an installation within the famous New York City Ballet. On this occasion, the photographer collaborated with the dancers to reflect on the creation of a series of very original photographic works. The members of the company staged themselves under the direction and JR's guidance. The artist captured the dancers' gestures during their rehearsals.
He wanted to work with artists to understand their craft, their rhythms and their artistic sensibility. He focused on the movement and finesse of the dancer's bodies, as well as the subtlety of their gestures. The apprentice choreographer used this unique artistic experience to create an astonishing installation. He came up with the idea of staging the bodies of the dancers in order to create original patterns, thus turning the bodies of the ballet's performers into pictorial elements rather than central elements. This was the case, in particular, with a gigantic eye observing the public. This installation provoked a reaction from many Internet users who were quick to compare it to George Orwell's Big Brother eye in the classic novel "1984". Following the success of this exceptional collaboration, the New York City Ballet company even offered JR the opportunity to choreograph a new performance in the spring of 2015.
As usual, JR surprises us, transcends the codes of photography and magnifies dance to perfection. When dance meets photography, it creates an intimate, subtle and rare dimension. Something that will delight all art lovers.